DIRECTOR
Assoc. Prof. Dr. Selvakumar Manickam


+604 653 3001
, ,
Brief Profile
Dr Selvakumar Manickam is associate professor and researcher at National Advanced IPv6 Centre (NAv6), Universiti Sains Malaysia. He has authored and co-authored almost 130 articles in journals, conference proceedings and book reviews. He has graduated 7 PhDs and completed many Masters and undergraduate thesis/dissertation. He has given several key note speeches as well as dozens of invited lectures and workshops at conferences, international universities and for industry. He has given talks on Internet Security, Internet of Things, Industry 4.0, IPv6, Green ICT and Open Source technologies at various organizations and seminars. Currently, he is involved a number of key clusters under National Advanced IPv6 Centre, namely Internet Security, Cloud Computing and Internet of Things (IoT), with focus on conducting scientific research in these respective areas. As of date, Dr. Selva has garnered funding in the form of grants and industrial projects worth almost RM2 million to date. He is also involved as committee member or representative at various technical forums locally and globally. He also lectures in various Computer Science and IT courses which includes development of new courseware in tandem with current technology trend. Apart from that, as senior trainer, he is actively involved in conducting professional courses on Cybersecurity, Cloud Computing, SDN, IPv6, and other networking-related technologies. He also codes in Android, Java, .net, C, PHP and Python in relation to the R&D work and projects he is involved in.
DEPUTY DIRECTOR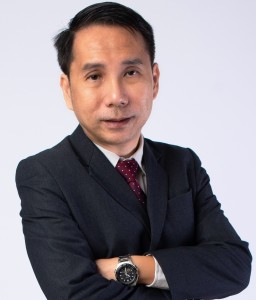 Assoc. Prof. Dr. Wan Tat Chee

Brief Profile
Tat-Chee Wan received his BSEE and MSEE/CE from Univerisity of Miami, Florida, USA, and his PhD in Computer Science from Universiti Sains Malaysia, Penang, Malaysia. He is an Associate Professor with the School of Computer Sciences, and Deputy Director for the National Advanced IPv6 Centre (NAV6), Universiti Sains Malaysia, with 20 years of teaching and research experience.
He was formerly with Motorola Malaysia Sdn. Bhd. as a Senior R&D Engineer in Software Development for two-way radios. His current research interests include efficient protocols for Internet of Things, Wireless Sensor Networks, Satellite Communications, Quality of Service, and Real Time Systems. This research is conducted in affiliation with the National Advanced IPv6 Centre (NAV6) in USM.
---
LECTURERS
---

Chong Yung Wey
Senior Lecturer
+604 653 4631
,
Brief Profile
Yung-Wey Chong received her MSc in Advanced Networking in 2012 from Universiti Sains Malaysia, Malaysia. She joined the center in 2009 as a research staff member, where she works in the area of VoIP protocols in the domain of wireless communications. She is a committee member of SOI Asia (www.soi.asia), a project that utilizes satellite based Internet to support interactive multimedia communications between partner universities. She is also involved in CONNECT2SEA  project (www.connect2sea.eu), a project funded under FP7, that support European Union and South East Asia ICT strategic partnership and policy dialogue. Her current research interests are Internet of Things (IoT), hybrid satellite/terrestrial networks, wireless and mobile communication and green computing.
---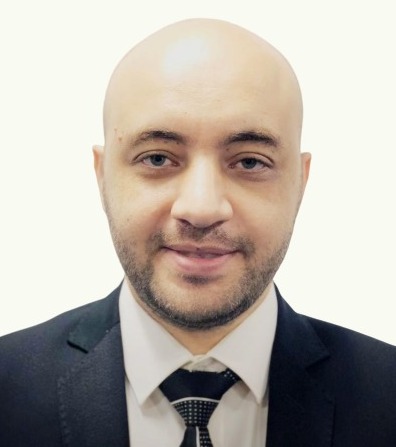 Dr. Mohammed F.R. Anbar
Senior Lecturer
+604 653 4633
,
Brief Profile
Mohammed Anbar received his bachelor of Computer System Engineering from Al-Azhar University, Palestine and M.Sc. in Information Technology from Universiti Utara Malaysia, Malaysia (UUM). He obtained his Phd in Advanced Computer Networks from University Sains Malaysia (USM). He is currently senior lecturer at National Advanced IPv6 Centre (NAv6), Universiti Sains Malaysia.
His current research interests include Malware Detection, Web Security, Intrusion Detection System (IDS), Intrusion Prevention System (IPS), Network Monitoring, Internet of Things (IoT) and IPv6 Security.
---

Ts. Dr. Shankar Karuppayah
Senior Lecturer

Personal Website
Brief Profile
Ts. Dr. Shankar Karuppayah is currently a Senior Lecturer and researcher at National Advanced IPv6 Centre (NAv6), Universiti Sains Malaysia. He obtained his PhD in 2016 from Technische Universität Darmstadt. His main research interest is Cyber Security and P2P Botnets. To date, he has authored and co-authored more than 10 articles in journals, workshops, and conference proceedings.
He earned his B.Sc. (HONS) in Computer Science from the Universiti Sains Malaysia in 2009 and his M.Sc. in Engineering (Software Systems Engineering) which is based on the RWTH Aachen University Model syllabus, from King Mongkut's University of Technology North Bangkok in 2011.
Mr. Shankar was awarded the ASTS position by USM based on his excellent performance, both curricular and co-curricular, during his bachelor studies. This position entitles him to pursue his studies up to a PhD in the field of Network Security with funding from USM under the ASTS programme.
During his M.Sc. studies, he was also awarded a DAAD scholarship by the German government for the duration of his master's programme. This includes a one-year funding in Bangkok, Thailand (coursework only) and another in Aachen, Germany to conduct his internship and master's thesis. He completed his thesis entitled "Selective Forwarding Attack: Detecting Colluding Nodes in Wireless Mesh Networks" at RWTH Aachen University (Informatik 4) under the supervision of Prof. Dr. Dr. h.c. Otto Spaniol. In his thesis work, he managed to successfully develop an algorithm, which detects malicious cooperating routers that selectively refuse to relay packets in a wireless mesh network. His algorithm is also able to distinguish the attacks from normal packet losses such as medium access collisions and bad channel quality.

---

Ir. Ts. Dr. Lokman Mohd Fadzil P. Eng, MIEM, P. Tech, CIT
Senior Lecturer
+604 653 4632
,
Brief Profile
Ir. Ts. Dr. Lokman Mohd Fadzil is a Senior Lecturer at National Advanced IPv6 Centre (NAv6), Universiti Sains Malaysia. He graduated from the University Of Wisconsin – Milwaukee, Wisconsin, United States Of America (USA) with Bachelor of Science (Engineering) in Electrical Engineering. His Intel Technology Sdn Bhd career includes Product Engineering, Product Integration, Business Analyst, Project Management, Test Analyst and Development Engineering roles at Folsom, California, USA, Penang and Kulim, Kedah facilities. During his professional tenure, he undertook Master of Science (Mechanical Engineering) with major in Manufacturing Engineering at Universiti Sains Malaysia.
He engaged a brief Universiti Teknologi MARA Pulau Pinang Department of Mechanical Engineering part-time lecturer career while he pursues PhD studies in Engineering Technology (Manufacturing) at Universiti Kuala Lumpur, Malaysia Italy Design Institute (MIDI), focusing on variability modelling using prediction equations and chaos theory for manufacturing process optimization. He has presented and published nine papers in international and national conferences, and two papers in Scopus-indexed Journal of Advanced Research in Dynamical & Control Systems.
He is a Professional Engineer (Ir.) With Practising Certificate (PEPC) with Board of Engineers Malaysia (BEM), a Professional Technologist (Ts.) with Malaysia Board of Technologists (MBOT) and a Certified HRDF Trainer (CIT) with Pembangunan Sumber Manusia Berhad (PSMB). He has extensive experience in semiconductor industry Sort/Test, Burn-in, Wafer Fab, Assembly and Finish Manufacturing, manufacturing best practices, and a long list of engineering and design tools. This includes work in end-to-end manufacturing automation, similar to Industrial Revolution 4.0, with Factory and Corporate Management, Research & Design, Product and Industrial Engineering, Production, Planning, Maintenance, Information Technology (IT) and Training from Malaysia, Philippines, China, Costa Rica, and the USA. He actively involves in conducting professional and motivational training, and technical consultancy services, and currently a member of USM Mechanical Engineering School Industry/Community Advisory Panel (ICAP). His current research interests include Manufacturing Intelligence and Optimization, Industrial Revolution 4.0 and Factory Of The Future.
---
JOINT-STAFF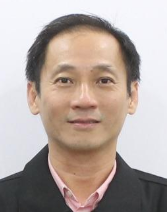 Assoc. Prof. Dr. Chan Huah Yong
Associate Professor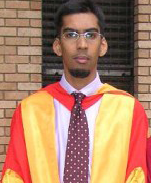 Dr. Azizul Rahman Mohd Shariff
Senior Lecturer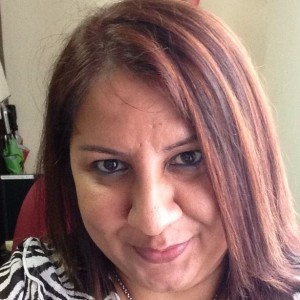 Dr. Manmeet (Mandy) Mahinderjit Singh
Senior Lecturer

---
RESEARCHER

Iznan Husainy Hasbullah
Senior Research Officer
+604 653 2692
, 
---
ADMINISTRATORS
Faezah Binti Ramli
Assistant Administrative Officer
+604 653 4630

Malar Devi Kanagasabai
Postgraduate Coordinator
+604 653 3005

Fadzilah Binti Ismail
Administrative Assistant (Clerical & Operational)
+604 653 3001


Mohd Hafez Bin Khairi
Administrative Assistant (Clerical & Operational)
+604 653 3973

---
TRAINING & INDUSTRY LIAISON
Lim Say Khiam
Training and Industry Liaison Officer
+604 653 4396

---
TECHNICAL
Tc. Asyraf Mustaqim Bin Abd Manaf
Assistant Information Technology Officer